Netting SA
About Us
---
Netting SA in Keyneton has been selling bird exclusion netting to growers in the Barossa, Hills, Clare Valley and Riverland since 1994. Netting S.A. was formed when it became obvious to owner Tim Saegenschnitter that growing cherries, fruit and grapes and keeping 100% of the crop was virtually impossible without bird net to protect it. As a direct result of Tim's own experiences he can empathize with growers who have faced the frustration of losing small to large volumes of their valuable fruit, or even the entire crop.
Working in conjunction with a well proven & experienced net supplier, Polyfab Australia, we have all bases covered with bird netting of all varieties, ranging from single fruit tree throwover covers and total vineyard covers to permanent structures.
Bird netting protects valuable fruit crops from birds, bats and flying foxes. Bird netting can also be used for ponds with Polyfab's mesh netting for birds. It improves the quality and quantity of fruit yields. Its 15 x 15mm hole size keeps out the smallest of birds.
Our bird netting is re-usable for 10 years plus if stored correctly during the off-season, is easy and convenient to install and easy to retrieve at the end of a season.
This high quality 35gsm (grams per square metre) knitted monofilament mesh netting for birds is highly UV stabilised and although it is light weight it is extremely strong. It also features a reinforced selvedge.
We are now able to provide a service to erect complete permanent orchard covers. Heavy duty black 66gsm permanent net is also now a part of our defense against bird attack.
Backyard fruit growers have not been forgotten. Netting may be purchased by the metre in various widths for either trees or vines, in precut lengths (eg: 10m x 10m ) or in single rolls of 100 or 150m.
Call Tim for more information on 0427 628 913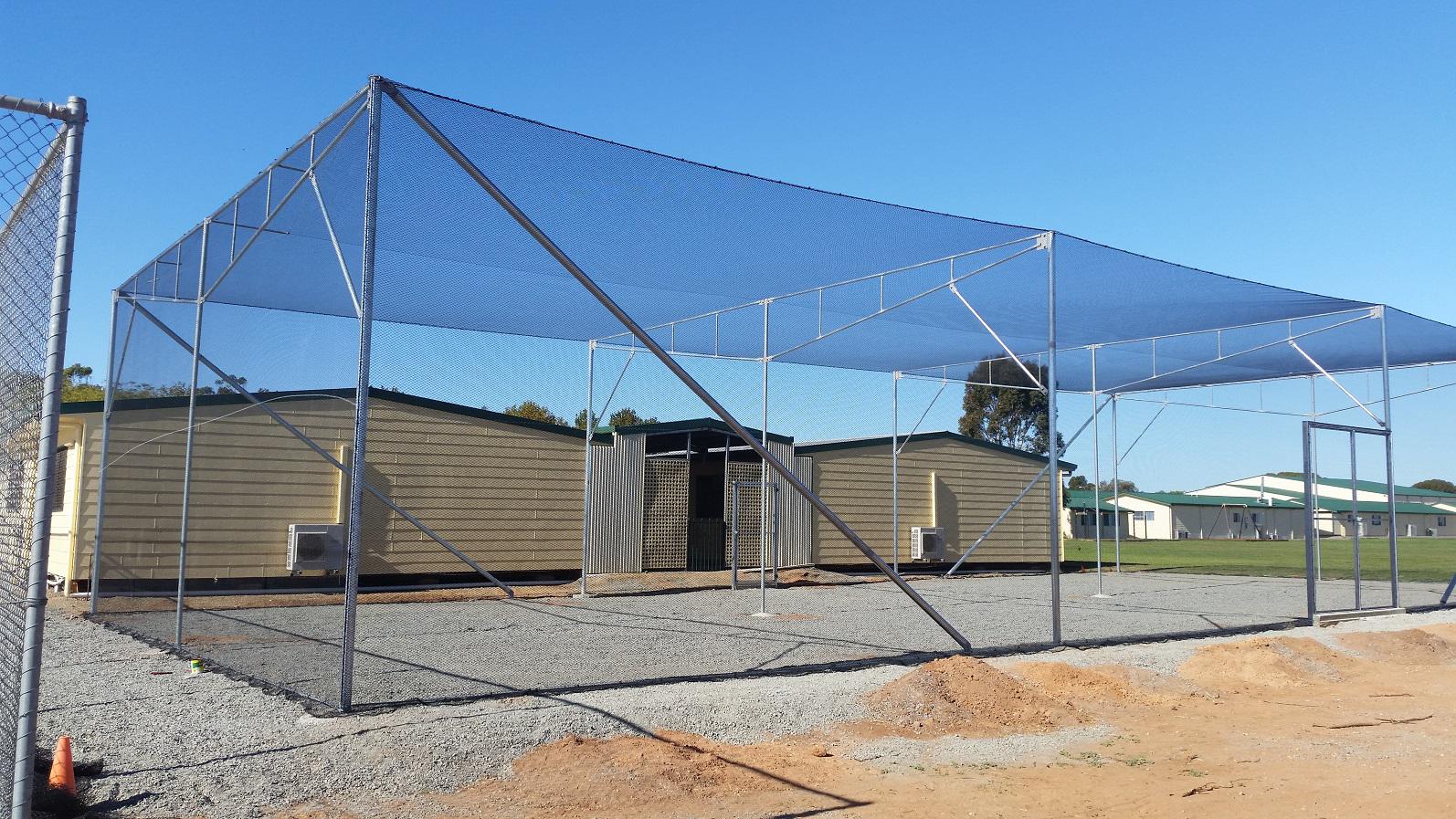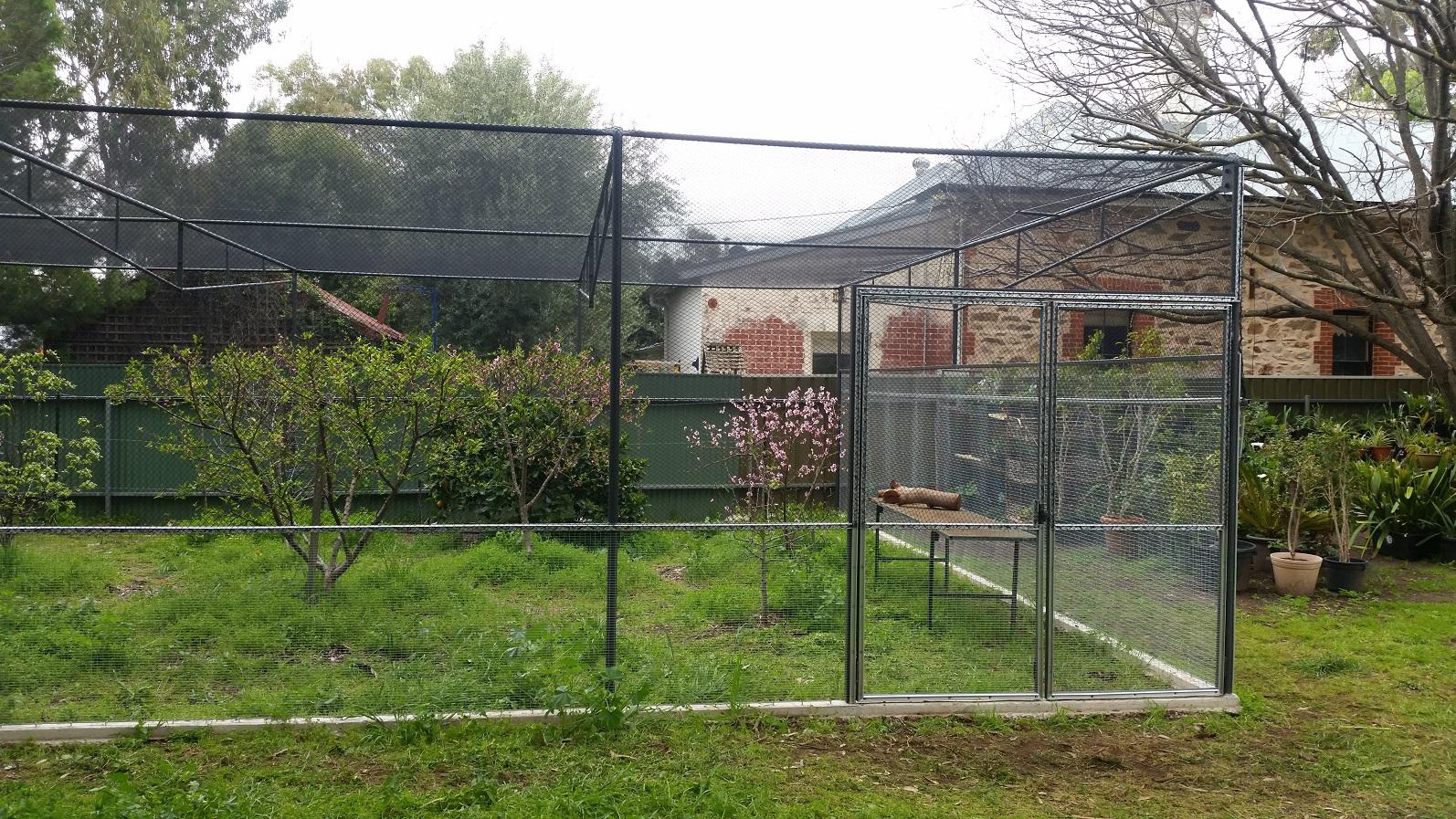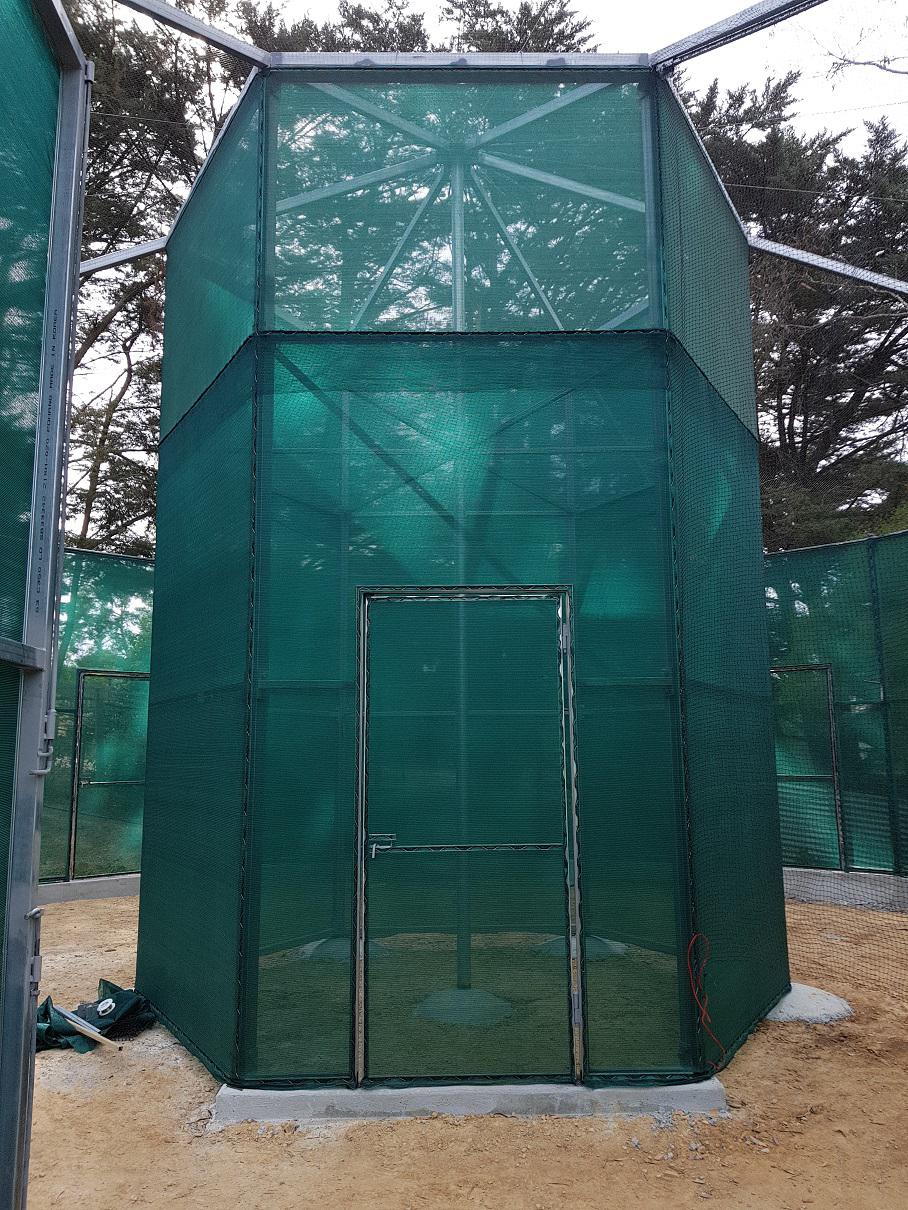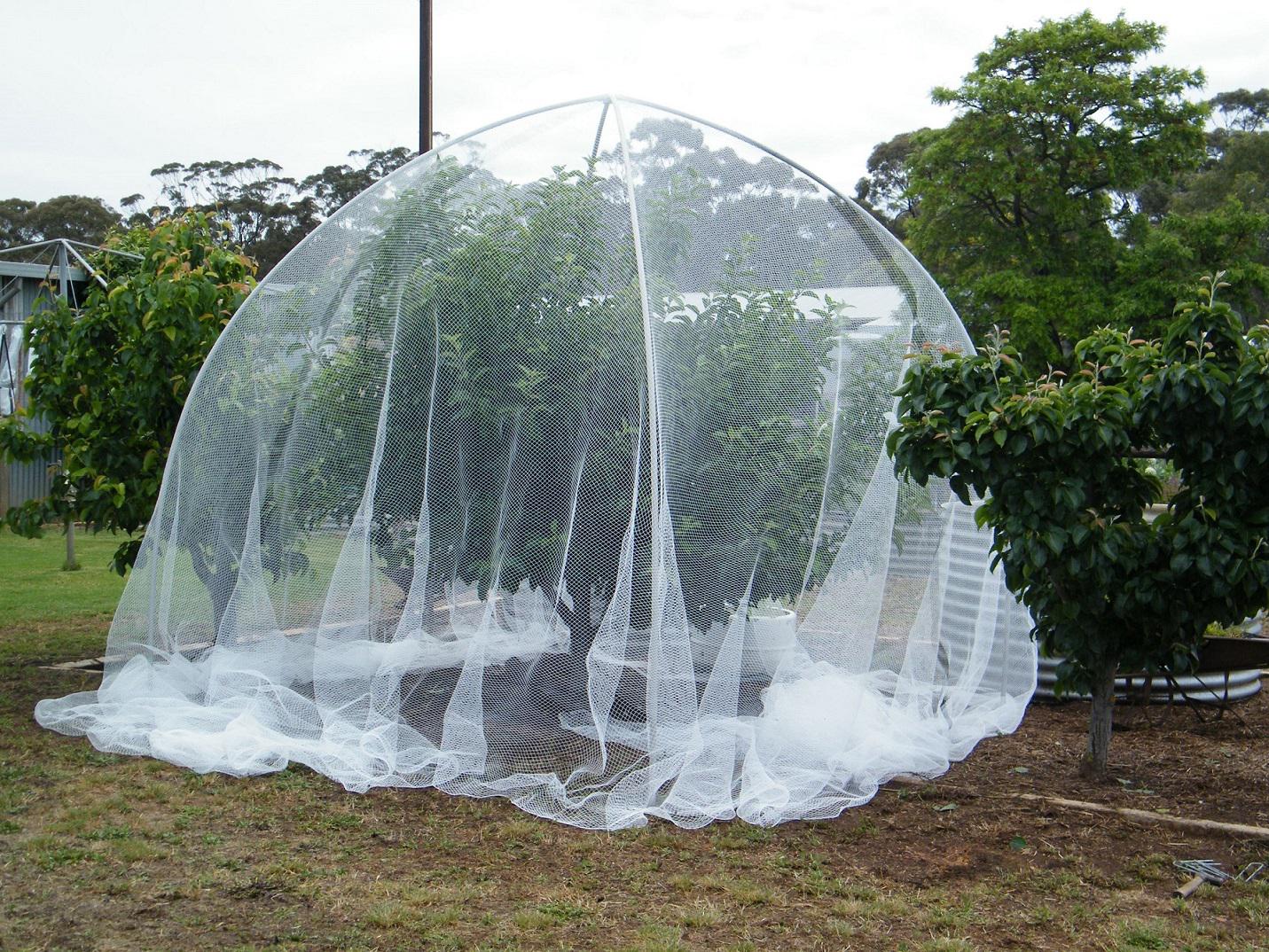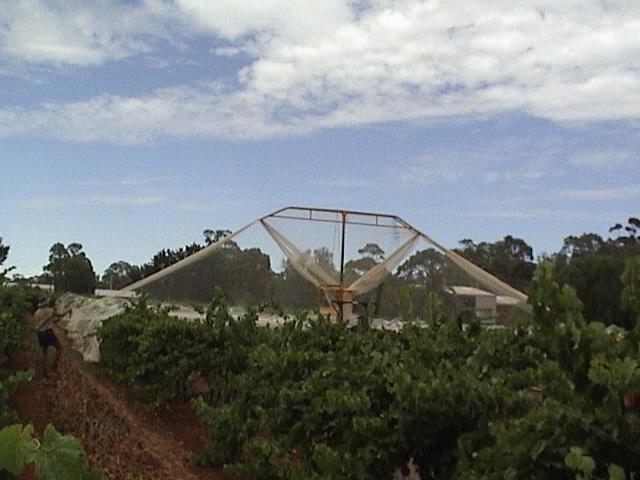 ---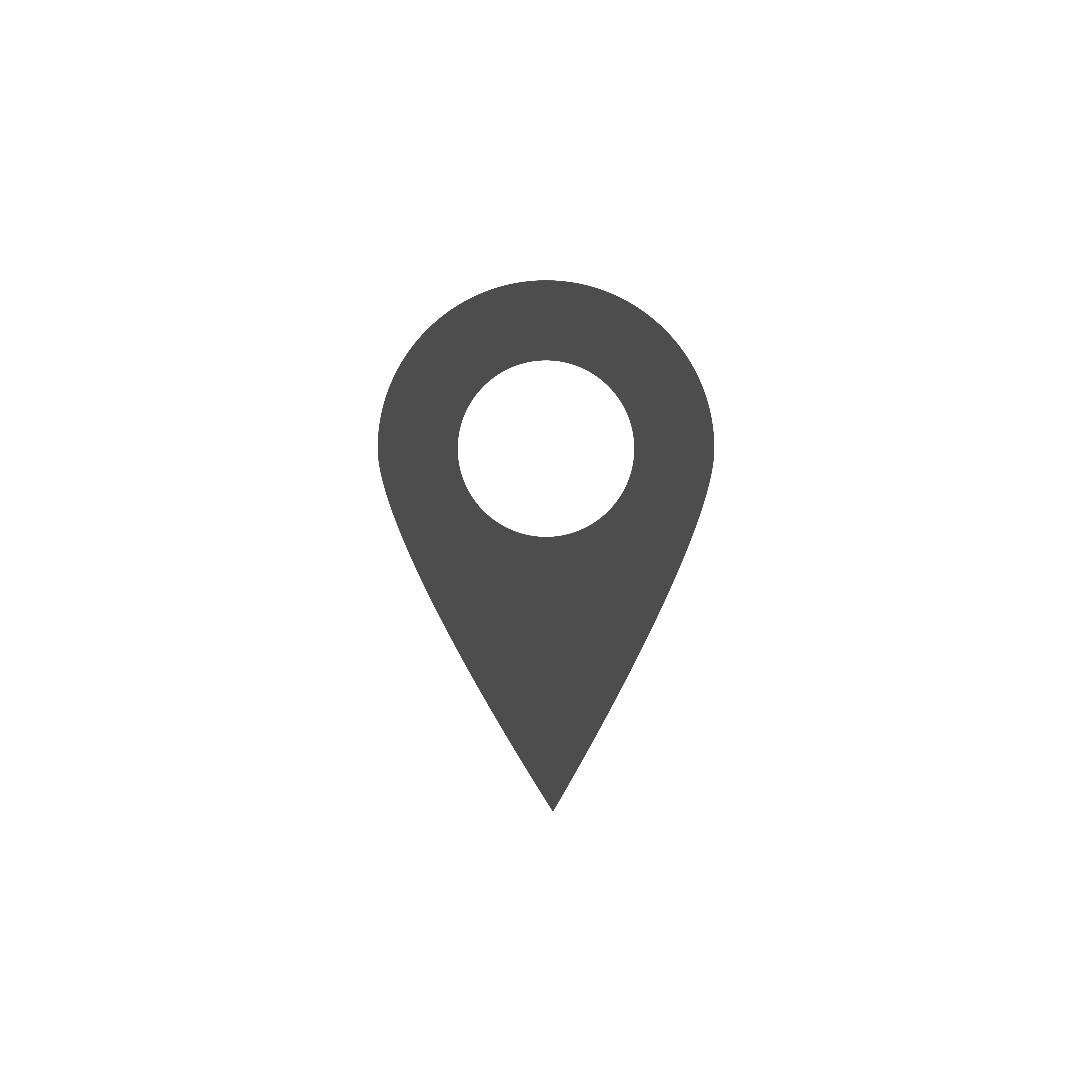 Categories listed in